Contact
Dutch supermarket giant AHOLD turning into AHBOL.COM®...
Blog posted by Jan Adriaanse
Every day at two o'clock in the afternoon my father does his grocery shopping to prepare for evening diner: " I simply get out there and create a nice moment for myself". My father enjoys shopping. I don't.

For me going to a supermarket is like "order picking" in a big warehouse in the least efficient way. You know - at best - where the products approximately are. Your little shopping list always starts with stuff that is in the back of the shop, there is always at least one product out of stock and, worst of all, the other "order pickers" slow you down. Not to mention that upon leaving the warehouse all products need to be repacked.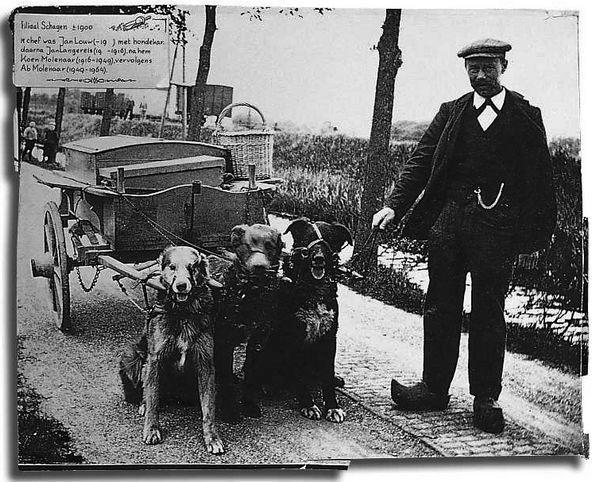 Approximately 125 years ago – when Mr. Albert Heijn took over the small grocery business from his father - you just gave the neighborhood grocer your shopping list and he hand-picked everything personally for you from his shop. He gave advice about new products or alternatives and he knew every customers' individual needs. Moreover, he really knew what was going on in your family life. What a glorious time that must have been.

Supermarket operator Royal Ahold N.V. – nowadays the parent company of Dutch supermarket chain Albert Heijn (AH) - has been around five times longer than average companies do: most of them disappear within 25 years following their inception. And knowing that only one in ten family businesses survive they have done quite a wonderful job the past century. The company is characterized not only by very rapid growth - in the year 1902 already owning about 10 shops nowadays operating 3,000 supermarkets worldwide netting 30 billion euros in annual sales and employing 218,000 people - but mainly by its continuous sometimes radical reinvention of retailing. Ahold is what we call a "living" organization that adds ​​new customer value even before current products, services and distribution models are less appreciated. A true turnaround organisation that challenges the "law of cost cutting" by changing industry game rules constantly. Always wanting to be the first.
For example, even before the Internet became widely common in our everyday lives Albert Heijn already operated a basic web shop for groceries. At that time you simply could make telephone calls, order online or fax your grocery orders (faxing is the telephonic transmission of scanned-in printed material… ). Nonetheless for years their online outlet has not been really booming. Until today…
With the 350 million euro purchase of BOL.com – the fast growing and biggest Dutch equivalent of Amazon.com - Ahold now owns a state-of-the-art online retail company engaged in selling books, entertainment, electronics, toys & more to a daily growing 3.4 million customer base. And this is not about simply bringing together food and non-food or creating a simple meet-and-great of physical and online shopping. No way. This is bigger. Much bigger. This is about changing our lives. Definitely changing our lives. This is about reinventing the way we live. Reshaping our daily routines. A new integrated and exciting approach to shopping.

Soon every Sunday afternoon I will receive a personalized Albert Heijn Order Proposal (AHOP™) in my integrated smart phone and tablet application, called AHBOL-APP®. While I take a look in my agenda to check whether it has suggested enough home diners for the upcoming week (of course it has because my agenda is automatically synchronized into my app) I look in the fridge to check the mayonnaise jar which is almost empty indeed… As I look at the thrilling menu suggestion for Tuesday night my wife takes an online tour through the virtual AHBOL® shop looking for a new Lego® Kingdom Castle for me and the boys… She simultaneously selects some regional food products offered by local farmers near Amsterdam to be distributed by BOL.com's logistic platform. Excellent biological stuff her best friend already reviewed last week and the same we tasted last night in the Michelin Star rated Albert Heijn Bistro® round the corner... By the way, we will pick up the Lego castle there tonight… in the AHBOL-Corner® near the exquisite kitchen.
I think I start liking shopping. Just as my dad.
Mark de Vos